COVID-19 Notice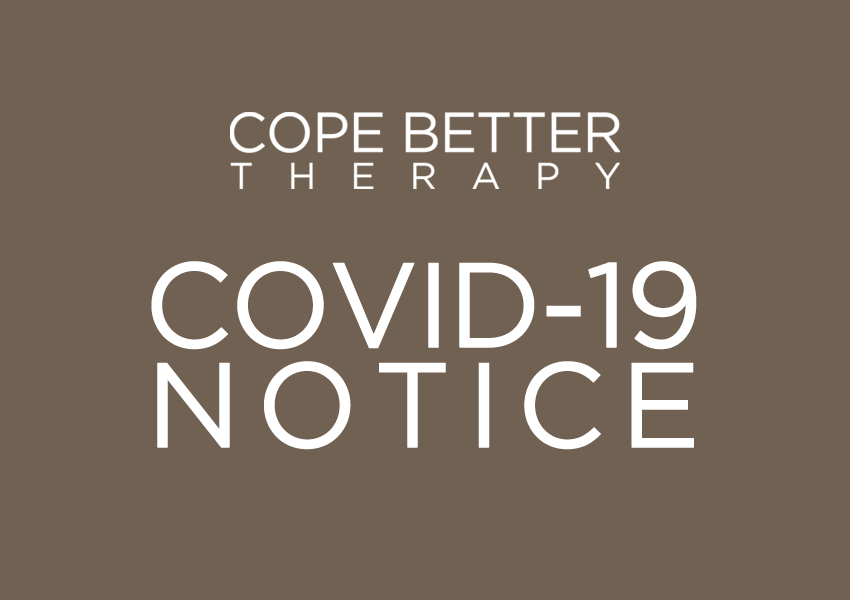 March 13, 2020
Dear Patients,
I hope you are all well and safe at home with your loved ones.
As a safety precaution, I have decided to close my office until further notice due to the COVID-19 pandemic as of March 13, 2020. The unfortunate reality is that, at this time I am unsure when I will be able to re-open my office. We are all at the mercy of this quickly growing pandemic.
All current patients will be contacted and moved to Cope Connect, my remote therapy service, to safeguard their health.
Your health is, and will always be, my #1 concern.
If you are someone looking for therapy during this time, please know I am currently available to see new patients for remote therapy via my Cope Connect service.
Remote therapy can be done via video chat or phone call. The video chat option is available through a secure, HIPAA-compliant video conferencing app built specifically for online therapy. So you can rest easy knowing our communications are safe, secure and confidential.
Whether you are suffering from anxiety, depression, health issues or overall stress from the pandemic, I am here for you.
Feel free to contact me at 267-326-1147, schedule a free consult here or jump into sessions here.
Be well and I hope to see you soon!
Thank you,
Lori O'Mara
Cope Better Therapy
267-326-1147