Mindfulness-based Stress Reduction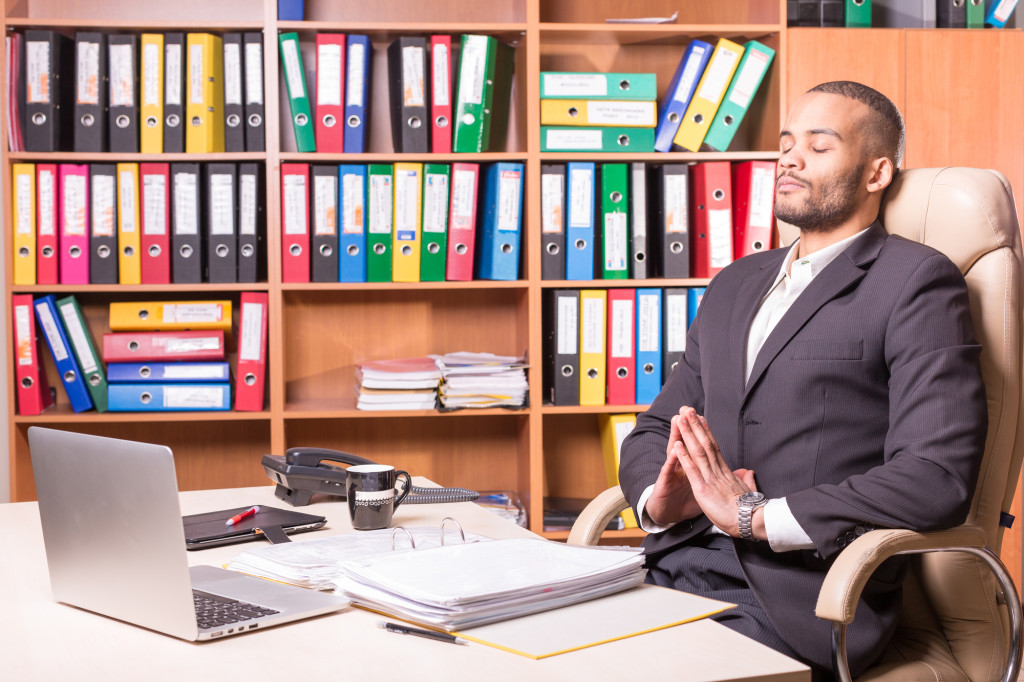 Do you feel stressed all the time?
Are you shoulders tense? Do you feel like there aren't enough minutes in the day? Is your mind constantly busy? Do you want to learn how to slow down? Do you feel like you could be more effective if only you could stop and learn how to relax? Do you feel edgy and quick to react towards family, friends and co-workers?
If you answered yes to any of these questions, Mindfulness-based Stress Reduction can help.
What is Mindfulness-based Stress Reduction?
Mindfulness-based Stress Reduction is a way to be present in the moment by focusing on your breath in a non-judgmental and self-accepting way.
We breathe all the time.  Breath provides life and nourishment to our bodies.
Mindful breathing involves turning attention from ongoing streams of thought to the breath. In changing attention from our thoughts to our breath, we come out of our head space (where we spend 90% of our day) and into our body. Staying connected with the breath decreases worry, rumination, negative thinking, feelings of depression and anxiety because the focus is no longer on everything you need to do, want to do, or can't do right now.  Instead, your attention is on your breath and your body.
Mindful breathing also has health benefits.  In addition to feeling more relaxed and less stressed, mindful breathing lowers blood pressure, respiration rates (the rate at which we breathe) and our pulse. Having better control of our breath gives the body a break from chronic stress, which can increase the chance for stroke, heart attack, chronic fatigue, chronic pain and other health issues.
Is Mindfulness-based Stress Reduction right for me?
If you feel stressed, quick to anger, edgy, overwhelmed, powerless over your thoughts and unable to relax, Mindfulness-based Stress Reduction can help.
We all want to be the best version of ourselves. Learning how to check-in with your body by coming out of your head space and into our body through your breath, will increase your productivity, home/work performance, communication and stress level.
If you don't want to take medication for anxiety or your doctor recommended finding organic ways to control stress, take the first step today. Having panic attacks, feeling easily overwhelmed, nervous, anxious, depressed and chronically fatigued can be a thing of the past.
Start your journey now by reaching out and scheduling an appointment.